Do you shoot all weddings together?
Yes! You will always get both of us, Grace & Mitch at your wedding day.
Do you travel for weddings?
We live in Nottingham UK, but nowhere is too far for us, we travel all over the UK & abroad for weddings. We have shot weddings in Thailand, Jamaica, Italy, France, Greece, Holland & we look forward to continuing to explore lots of new places. Our travel expenses are included within our package prices, so there are no hidden travel costs.
Can we book you for photo only or video only?
Yes, absolutely! As well as our combined photo & film package, where Grace photographs & Mitch films, you can also book us for just photo or just film - where we will either both photograph or both film.
What are your prices?
Please fill out our contact form & we will send you all the information about our packages & prices.
How many photos will we receive?
You will receive the best photos of your wedding day. Usually for an 8-10 hour day we deliver 450+ images.
Do you edit all our photos?
Every photo you receive will be edited! All delivered photos are adjusted for colour, exposure & crop. We don't alter the way you look other than minor skin blemishes, so we will not be heavily photoshopping images or making body alterations.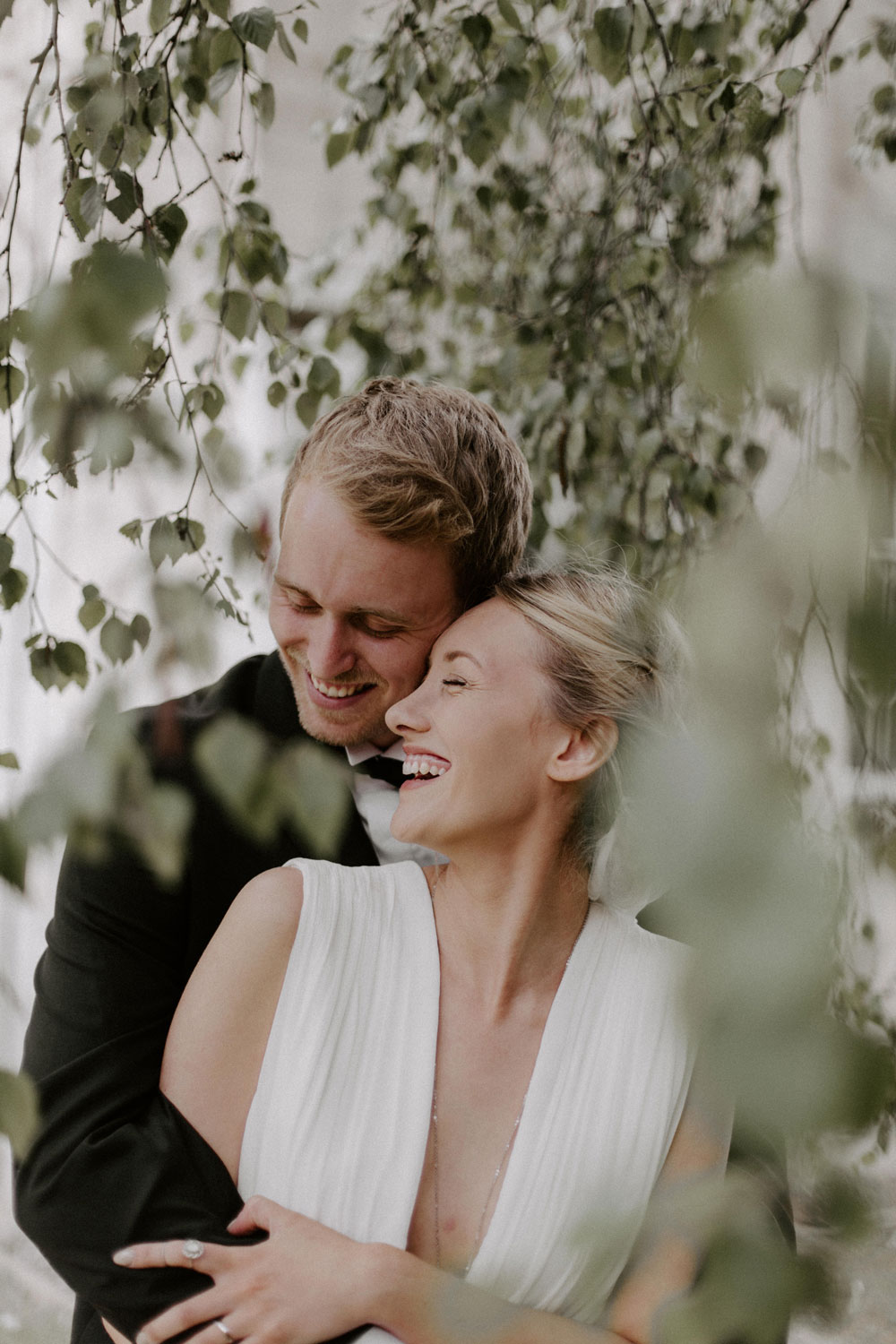 When will our photos & film be delivered?
We know you are excited to see your photos/film & we are just as excited to share them with you. You can expect your full set of photos/film around 6-14 weeks after your wedding. However we always share some sneak preview photos in the week or so after your wedding so keep an eye out on your email & our instagram for those!
Do you offer optional extras e.g. albums, engagement shoots etc?
Yes! We offer engagement shoots, albums, prints & extra hours of coverage as optional extras for an additional cost.
Do we need to feed you on the day?
Yes please, we would really appreciate a hot meal at your reception. Like they say 'food is fuel', and to do our best job we want to be as energised as possible for you! We always eat at the same time as you & your guests, as no one appreciates photos/film of themselves eating - but we will be around to get some nice table chatting shots & to capture your speeches.
Can we see a full wedding gallery?
Absolutely! We'd love you to know exactly what you can expect from a full wedding gallery (family/group photos & all), just drop us an email & we can forward you some of our past full galleries to look over.
How can we book you?
Send us a message via our contact form & we'll be in touch. Then to confirm your booking we ask for a signed contract & 20% booking fee.
More questions? Like to chat?
We'd love to hear from you!
Get in touch